"Difficult roads often lead to beautiful destinations." – Anonymous
 When I first started this crazy journey of blogging one of the first things I did was sign up for Matt's Superstar Blogging Course. I wanted to get off on the right foot from the start. Who is Nomadic Matt? Nomadic Matt runs the travel blog by the same name and is a New York Times best selling author, head of the charity Flyte, founder of the travel conference TravelCon, and just a good guy.
Matt's story is similar to other travel bloggers in that he did what we all do after college. He got your typical 9-5 job with only two weeks' vacation. During those "vacations" he started to realize that life wasn't for him. This was driven home after meeting a couple of backpackers during one of his vacations in Chiang Mai. He began to see the possibilities and ran with it.
Now Matt runs the most popular budget travel blog on the internet and is a best-selling author. He has taken his love of travel and built a business around it. I am so excited to be able to interview Matt for my own blog as I try to go on this journey as well. Thank you Matt for your insight, your courses and I am lucky to call myself an ambassador of his charity Flyte.
So without further ado, let's get into it.
Let's start with the travel side of things. What, in your opinion, is the hardest part of long-term travel?
I think everyone will have their own struggles with this. While finding cheap flights or cheap accommodation is pretty straight forward, the two big areas people struggle with are saving money (to get them on their trip) and then actually adapting to life on the road.
While travel has never been more accessible, saving up for a long trip can take time. Even if you're a budget traveler and stick to $50 a day, that's still quite a bit to save. So that's the main challenge people face when starting out. Fortunately there are tons of ways to save money for travel, such as learning to budget, starting a side hustle, or cutting some unnecessary expenses (I'm looking at you, Starbucks!).

As for life on the road, it can be tiring being on the road for a while so you need to travel slow to avoid burnout. Long-term travel isn't a vacation. You need to plan your travels, find places to stay, book all your flights, etc. After a few weeks or months, that can get tiring. That's why I always tell people to travel slow and not rush around. By traveling slow, you'll be better able to adjust to life on the road and not burn out.
Where is your favorite destination and why is it your favorite?
While there are many places that I really enjoy — such as Paris, Hong Kong, Iceland, and Stockholm — if I had to choose a place it would probably be Thailand. Thailand has everything the budget backpacker needs. It has a great nightlife, cheap accommodation, delicious food, amazing beaches, and lots to see and do. Bangkok especially is a great city and one of my favorite places in the world. Plus, Bangkok is a great place for finding cheap flights to the rest of Asia.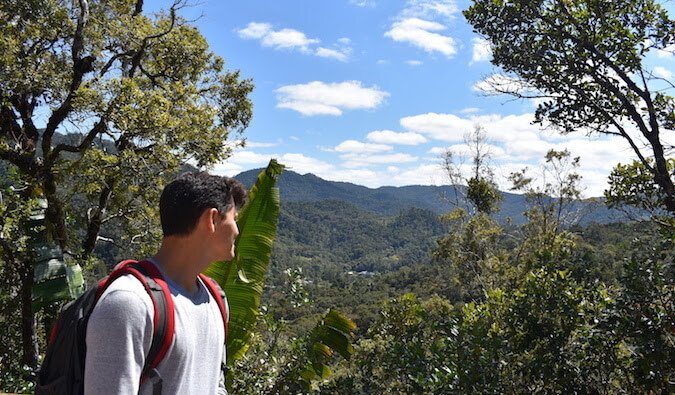 Not only is backpacking Thailand great for the newbie traveler, but there is also a lot for experienced travelers (which is why so many return!). No matter what your interest, Thailand will have something for you.
Tell me about your craziest travel adventure to date.
 I'm not much of an adrenaline junkie or outdoorsman so I'm usually not doing anything too crazy! I much prefer to travel for delicious food and to visit historical sites than any sort of crazy adventure. But I've definitely had some great adventures, such as hitch hiking in places like Iceland and in South America, hiking the W in Patagonia, and traveling around Madagascar. But for the most part, you'll be much more likely to find me in a museum than on some outlandish adventure!
What has travel and blogging taught you about yourself and others?
I've had the privilege to learn a lot from my travels. Travel has so many lessons if you pay attention, lessons both about the world and about yourself. I think one of the most important lessons learned from traveling is that we are all much more alike than we are different. Sure, there are some cultural and linguistic barriers, but at the end of the day people are just people. We all want safety and security, we all want to spend time with our friends and family. We all want to live in a better world. And while there are some bad apples out there, for the most part people are good. People will help if you're lost or have a question, they'll happily tell you about their country or even invite you into their home. Travel has shown me that there is a lot of kindness out there, much more than you'd expect if you only watch the news. But you'll never see it if you stay home! You need to get out there, take the risk, and travel. That's the only way you'll get the learn these valuable travel lessons for yourself.
What made you decide to turn your travels into a blogging business? How did you motivate yourself to keep the blog up and running?
 For me, when I wanted to start a travel blog, it was because blogging was just a means to an end. I wanted to be a travel writer and work for Lonely Planet. So, my blog was just a way for me to practice my writing. It was just an online resume so I could get into the travel industry. I didn't actually want to be a blogger!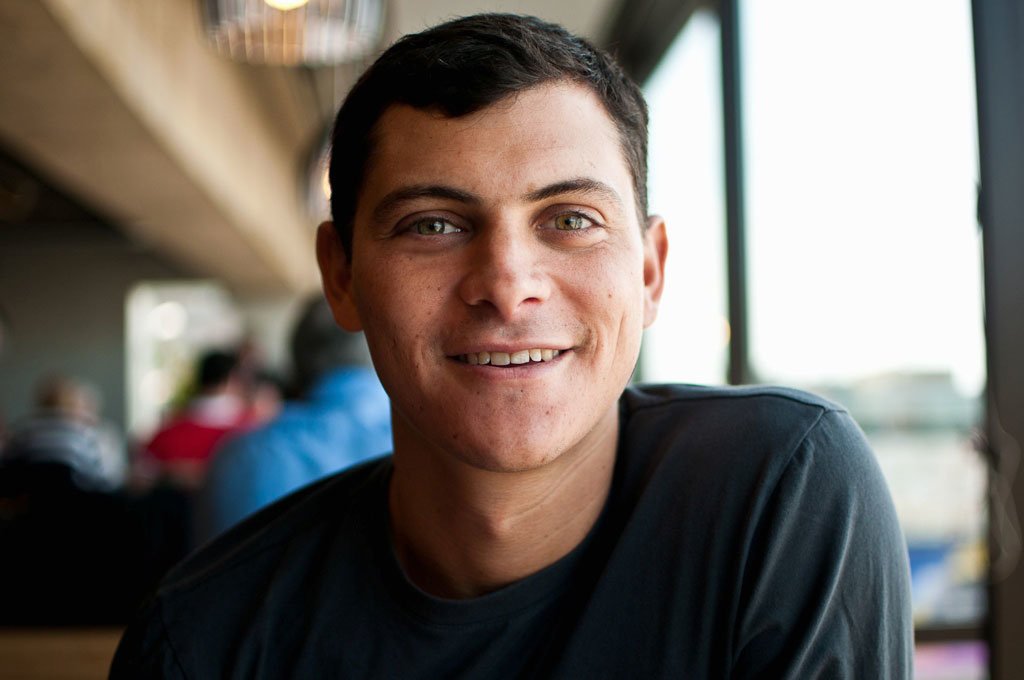 However, as my blog started to get popular I realized that people were craving a budget travel resource online. There really wasn't one out there, so I decided that I would focus on that: offering online budget travel advice to help people travel cheaper. I was able to stay motivated because I saw an opening in the market that I could fill. Not only were there no other comprehensive budget travel resources out there online, but there were also no resources for new bloggers. For that reason, I was able to create my first travel ebook about starting a travel blog (which eventually formed the foundation for my online travel blogging course). Once I started to make money I realized that blogging could be a sustainable business that enables me to travel the world. And that kept me motivated!
What was your greatest failure and what did you learn from that?
I've been lucky in that I've had plenty of failures to help me learn and grow. After all, we usually learn more from failure than from success! I think two noteworthy highlights are when I tried to sell Nomadic Matt t-shirts and when I tried to make an app.
In both instances, I created a product where there wasn't any demand. People come to my website for budget travel advice. They don't come here for fashion or merch; that's just not the kind of website I was running. So, while merch or shirts can definitely work for some bloggers it wasn't the right fit for me, and they flopped. In fact, I still have a bunch of shirts laying around!
The same thing happened with my app. I started a Kickstarter campaign to make a budget app, which seemed more in line with my audience. What I didn't consider was how much upkeep apps are and how hard they are to make (if you don't have the skills yourself, which I don't!). It ended up being too expensive to manage and the demand wasn't huge because there were already better apps out there (like Trail Wallet and Mint) so I gave up on it after a while.
Those failures helped me to learn that, before you make a product or offer a service, you need to check with your audience to make sure they are interested. Don't make assumptions. Collect data to see what your readers want by running surveys or asking on social media. That way, you can better meet their needs and avoid an epic fail!
Tell me about your proudest achievement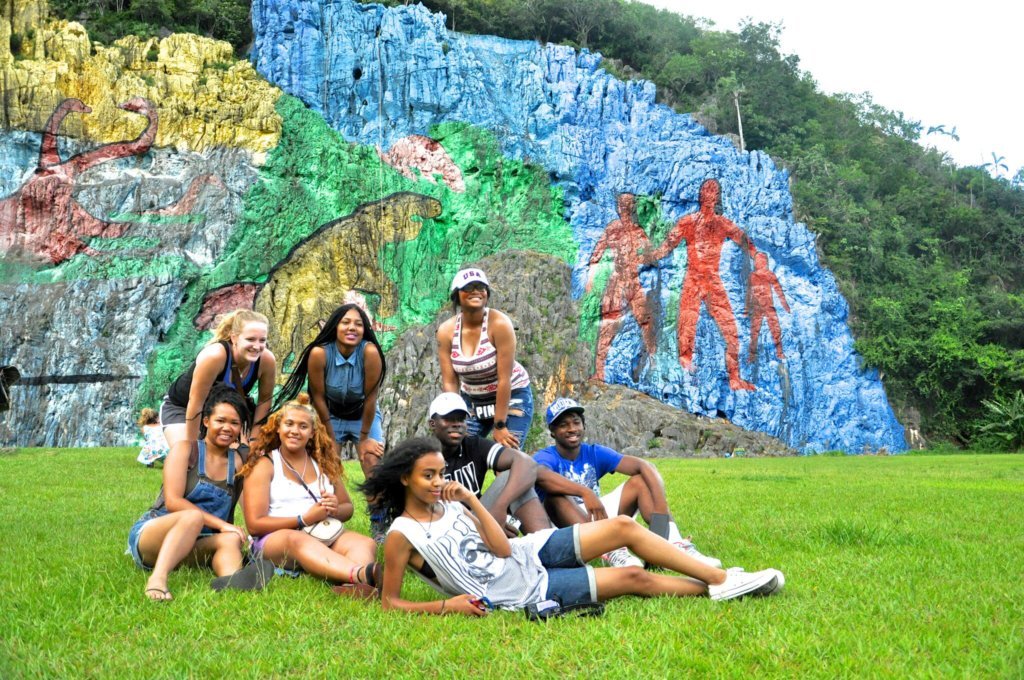 I'm really fortunate and proud of the fact that the charity I started, FLYTE, has taken off and is doing awesome things. The Foundation for Learning and Youth Travel Education (FLYTE) was a project I started back in 2015 to help students from underserved communities have transformational travel experiences. Travel has changed my life for the better, so I want to pay that forward as much as I can.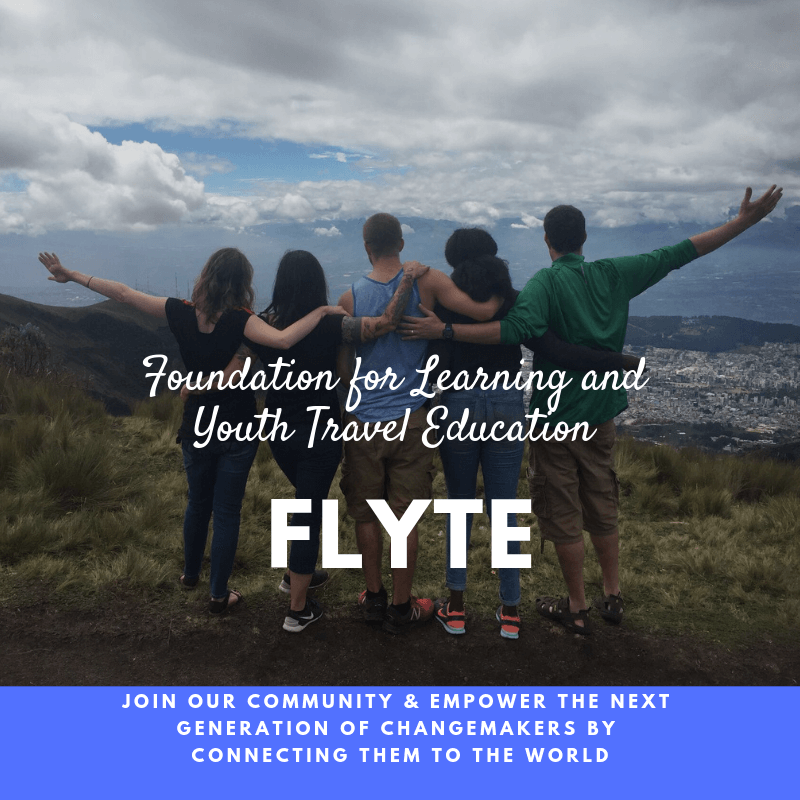 Each year, we send a high school class from the USA on a trip abroad so they can see what life is like outside America and directly experience and engage with a new culture. So far, we've sent students to Cuba, Mexico, Ecuador, and Guatemala. Our next class is set to go to Colombia in June 2019. The students have been amazing and it's been so inspiring see them grow and incorporate travel into their life.
Who has impacted you most in blogging and travel and how?
If I had to narrow it down, I think the biggest influence in my travels was the group of backpackers I first met when I was in Thailand. I was there just on a short holiday when I met a group of long-term backpackers. I had never really thought about long-term travel before so this was an eye-opening experience. They traveled the world for months and years at a time, staying in cheap accommodation and working where they could in hostels or on farms so they could save up money to travel more. This was a group of people who had absolute freedom. I was inspired.
I knew then that I wanted to make travel a bigger part of my life. It wasn't long after that that I quit my job to travel, eventually moving to Asia to teach English and start a travel blog. Because I wanted that freedom too. I wanted that independence. And here we are, over a decade later, and I'm still at it!
What was the most challenging moment in your blogging career so far?
I think this business invites constant challenges. That's probably the biggest challenge: there is always a new challenge to address. How do you continue to provide quality content in an industry that is growing, where more and more travel blogs are started every day? How do you write content that your audience will love but that also keeps you creatively engaged? How do you manage to balance your personal life while being your own boss?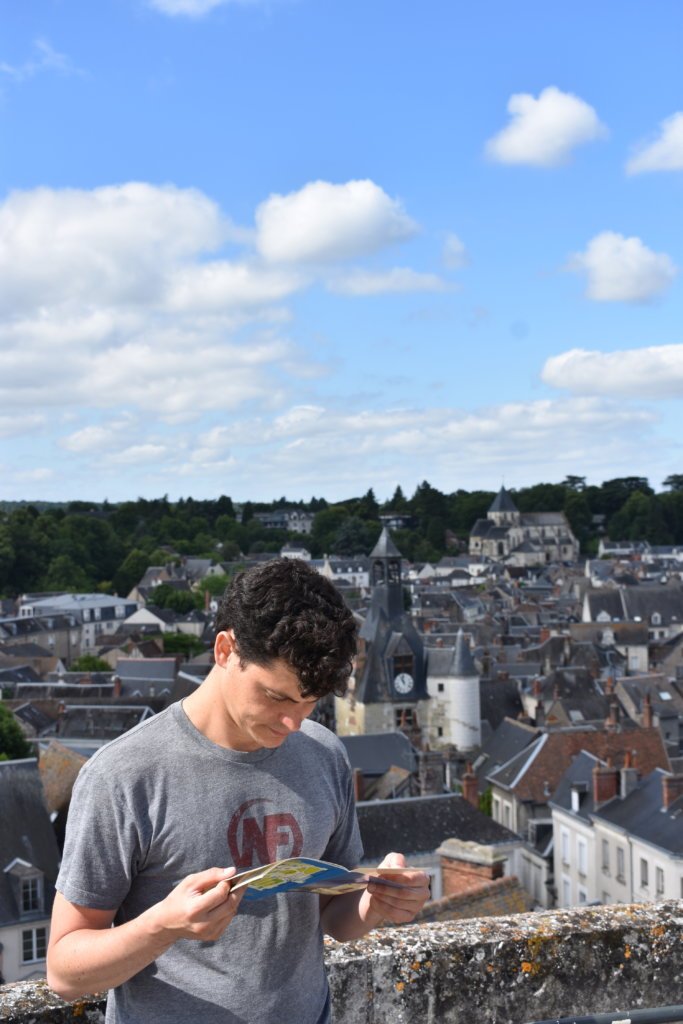 Starting a travel blog isn't as easy as it looks online. It's just as much work as starting any sort of business. It requires a lot of hours, a lot of new skills, and a lot of patience. There is always a new challenge to face and overcome or problem to solve, which is why there is never a dull moment (even if you want a dull moment!). So if you love to be challenged, this is a great career because it requires you to wear a lot of different hats. It can be a struggle, but in the end the freedom makes it worth the constant challenge!
 And lastly, because I love to read, and I know you do too, if you could recommend only one travel book which one would it be and why?
 Well, I probably shouldn't plug my own book here, so I'll say Rolf Pott's Vagabonding. That is a classic backpacker and budget travel book with everything you need to start living a life of more travel. It changed how I saw the world of long-term travel and really changed the face of travel itself. So I would say start there!
Thanks again for this interview Matt!
You can connect with Matt through the following social links:
Website: https://www.nomadicmatt.com/
Twitter: @nomadicmatt
Facebook: @nomadicmatt
*This page contains affiliate links, by purchasing something through one of these links you help support this blog!